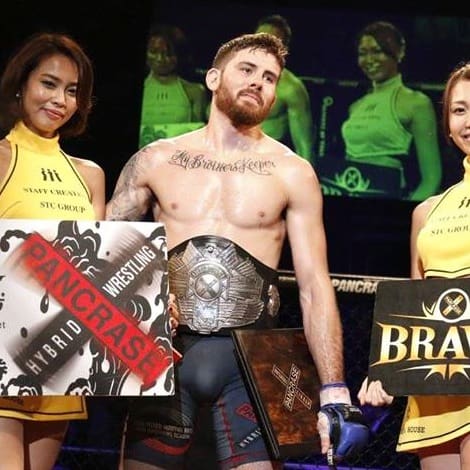 Andy Main
Andy is a decorated professional mixed martial artist inducted into the New Jersey State Martial Arts Hall of Fame in 2019 at age 30.
He has practiced MMA, Brazilian Jiu Jitsu, Muay Thai, Boxing, Wrestling and Judo for nearly 20 years.
Andy founded Pure MMA at 23, simultaneous with his rise as a professional athlete. His professional career was launched at age 21 when was chosen as a competitor for the UFC show "The Ultimate Fighter" and would go on to fight in front of millions of fans worldwide. He subsequently fought professionally for other premier organizations such as Bellator MMA and achieved the coveted Featherweight World Championship for Pancrase MMA, one of sport's oldest and most prestigious organizations based in Tokyo, Japan - the homeland of martial arts.
Andy is a 3rd Degree black belt in Brazilian Jiu Jitsu through the legendary Renzo Gracie Jiu Jitsu lineage. He is also a renowned instructor who has focused much of his life to mastering the art of coaching. He takes pride in his ability to both instill the strongest technical knowledge in his students of all experience and ability levels, while being equally adept at inspiring people of all ages and backgrounds to achieve their best within the academy and their lives in general.
Beyond his skills as an elite level martial artist and instructor, Andy's business prowess has been instrumental in Pure's growth to be one of the largest and most sustaining MMA academies in the US. He applies his entrepreneurial abilities to a number of other successful businesses and investments in the health and wellness space and with over a decade of experience has become a consultant for newer entrepreneurs across multiple industries.