Mixed Martial Arts Classes Enrolling In November
Try one of the fastest growing sports in the world at Pure Mixed Martial Arts. Our MMA program is designed to give our students an MMA workout which includes lessons in striking, grappling and defense along with conditioning and speed drills that will help you reach any goal.
MMA is a combination of many different styles of combat sports, and at Pure Mixed Martial Arts, we bring the best of all the most effective martial arts plus quality fitness training to help build a complete Mixed Martial Artist.
GET REAL DEAL MMA TRAINING IN ROCKAWAY
All the styles of martial arts we offer are great for anyone whether they want to compete or just want to get into great shape while learning intriguing forms of self-defense. Our MMA classes will introduce you to hard work and a wide range of the best moves from the best martial arts. But that's not all, when you take the Mixed Martial Arts classes at Pure MMA, you'll enjoy a long list of rewards that only the martial arts lifestyle can deliver. Just take a look:
Master an entire arsenal of MMA techniques
Achieve gorgeous muscle tone from head-to-toe, including sculpted arms, chiseled abs and fat-free legs
Lose unwanted fat effortlessly
Watch your self-confidence and self-esteem reach staggering new heights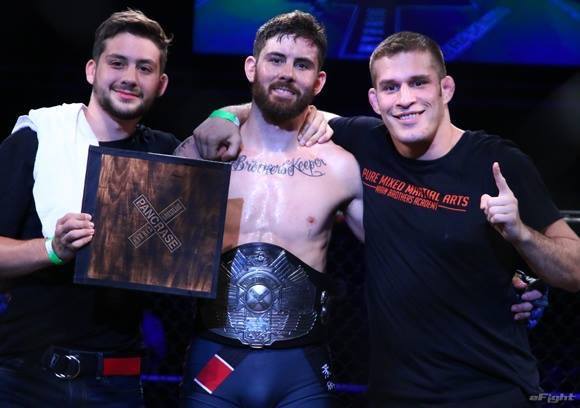 If you are truly interested in learning effective, practical self defense and Mixed Marital Arts skills, you won't find more experienced coaches anywhere in the Rockaway/Denville area. While many schools claim to have professional, experienced instructors, at Pure Mixed Martial Arts, we're the real deal.
THE BEST MIXED MARTIAL ARTS CLASSES IN ROCKAWAY ARE HERE AT PURE MMA
To find out more, just complete the short form on the side of this page. when you do, we'll give you everything you need to take advantage of this great deal and get set up to discover what the martial arts can do for you at Pure Mixed Martial Arts!