Learn Jiu Jitsu and Get In Amazing Shape! November Specials!
Are you looking to learn bodyguard-grade self-defense skills while getting in to the best shape of your life? The Brazilian Jiu-Jitsu classes at Pure Mixed Martial Arts will get you all that and more as you discover why Jiu-Jitsu has become one of the most popular marital arts in the world.
Ground fighting has become a hugely popular part of the martial arts world in recent years. Brazilian Jiu Jitsu is at the forefront of that movement. BJJ is a style of fighting in which a person looks to use their own body to apply leverage rather than strength to control, dominate and eventually submit an opponent with chokes and joint locks.
BJJ OFFERS MORE BENEFITS THAN ANY OTHER MARTIAL ART
The Brazilian Jiu Jitsu instructors at Pure Mixed Martial Arts have years of experience learning and training with the very best grapplers on earth. We are always excited to pass on our knowledge to students eager to learn as we ourselves continue to learn and strive to be the best we can be.
No matter your skill level, our experienced instructors will tailor lessons so that you can conquer your goals. Our Jiu-Jitsu classes in Rockaway will get you into amazing shape, increase your flexibility and core strength while teaching you the most effective self-defense and Jiu-Jitsu techniques on earth. And on top of a great, fit body and world-class self-defense, you'll enjoy dozens of benefits! Here are just a few:
Develop razor-sharp reflexes and deliver lightning-fast counter attacks
increased concentration and the ability to make decisions
Get fit fast and effortlessly drop excess weight
Impress with head-turning muscles
Improve your core strength and flexibility
Notice a huge boost in your energy and stamina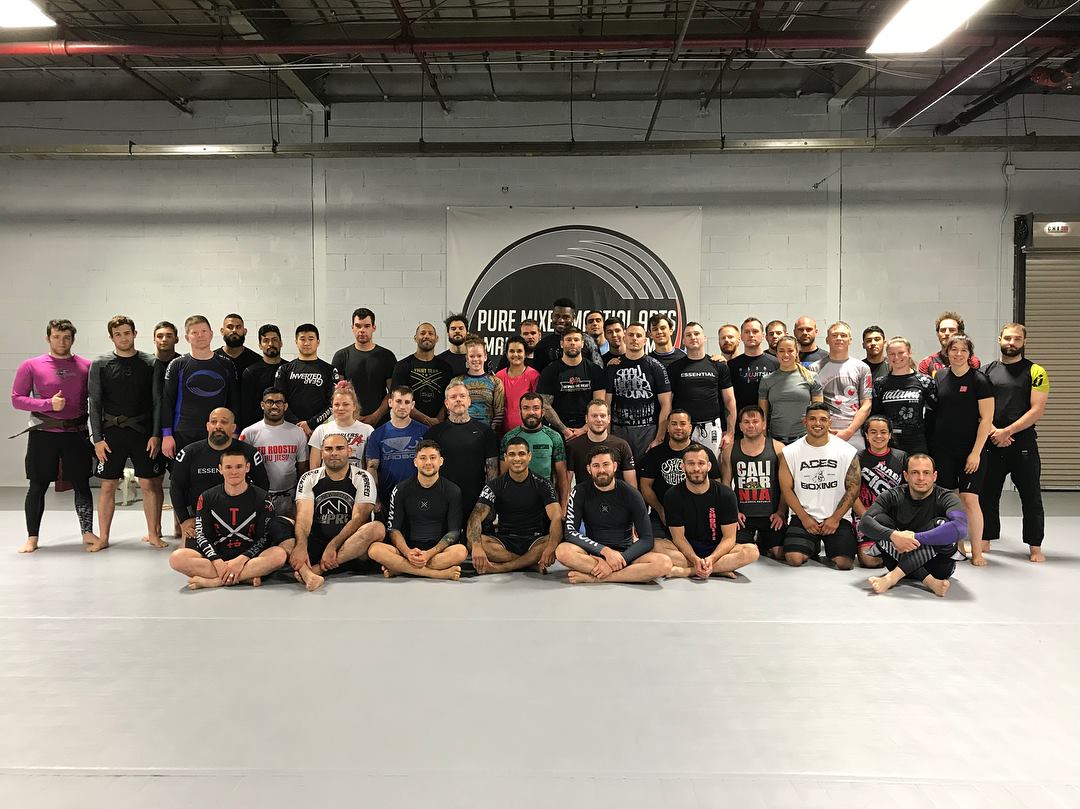 ANYONE CAN TRAIN BRAZILIAN JIU-JITSU IN ROCKAWAY, NO MATTER YOUR AGE, SEX OR FITNESS LEVEL!
With easy to learn techniques, BJJ can be taught to anyone! Just another reason why Brazilian Jiu-Jitsu is becoming the most popular martial art on the planet.
There's no reason not to put your information into our no-obligation form on the side of this page. When you do, you'll receive all the information you need to get signed up today for this amazing BJJ program in Rockaway.