Build Strength and Hand-to-Hand Combat Prowess With Our Teen and Adult Martial Arts Program in Rockaway
Like any tool, a body must be honed and maintained. As Rockaway's top martial arts studio, Pure Mixed Martial Arts has developed a program to not just teach powerful self-defense skills, but to train your body itself to become a more effective fighting machine!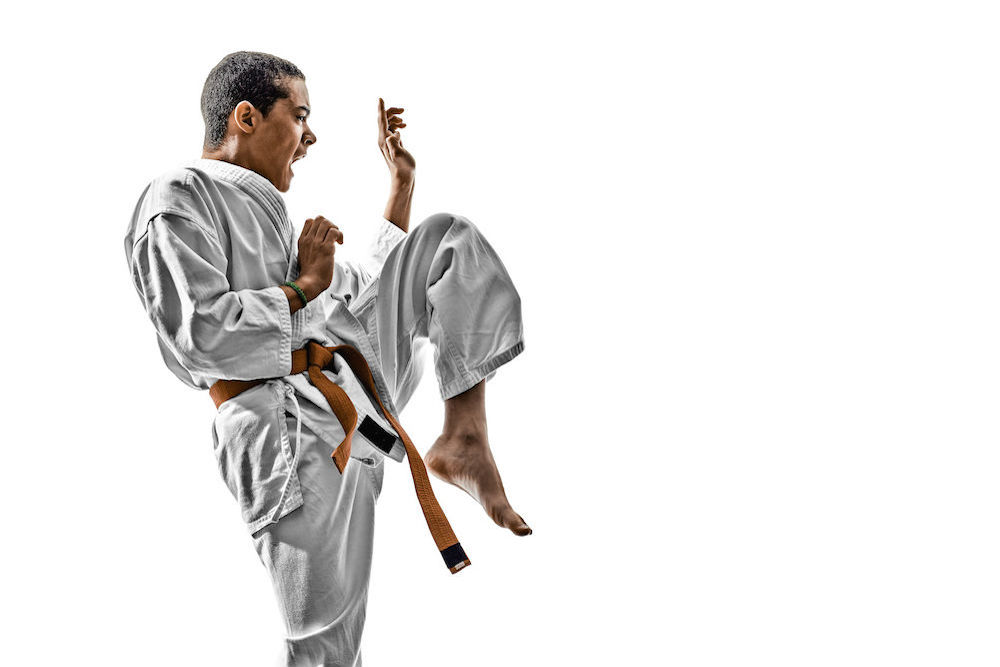 Our focus on essential exercise, strength training, and combat technique will ensure that you will leave our Teen and Adult Martial Arts program stronger, fitter, more confident, and capable of defending yourself and your loved ones.
Simply fill out the short form on your screen to learn more!
What Does Our Teen and Adult Karate Program Offer?
The need for self-defense can arise at a moment's notice. Our studio trains in techniques to:
Disable an armed attacker
Utilize your environment for offense and defense
Subdue an attacker larger than yourself
The best fight is the one you don't need to have. That's why our training regimen emphasizes focus and situational awareness, so you can identify and escape trouble before it even happens. Pure Mixed Martial Arts values the safety of our Rockaway community first, and so even though our Adult Karate program will prepare you for a fight, we want to prioritize conflict resolution and de-escalation tactics before physical violence!
A Healthy Mind & Body Through Karate Training
Our program has been specifically designed to accommodate anyone, including those with no fighting experience at all! We seek to improve the lives of anyone interested in learning the art of self-defense. As such, our Teen and Adult Martial Arts program is streamlined and structured so that anyone who participates can and will benefit, whether they are improving current abilities, or seeking to learn new ones.
Our Teen and Adult Martial Arts program prioritizes wellness and conditioning just as much as combat defense. If you join our program, you WILL see a marked improvement in your fitness and health! The skills you acquire during your training are guaranteed to better your cardiovascular health, your muscular strength, and your overall bodily performance. Not only will you learn vital tools for self-defense, but you will look great doing it!
Our karate classes here in Rockaway will also offer you:
Boosted self-confidence and discipline
Heightened focus
Lower stress & anxiety levels
A supportive & motivational community
Join Us And See The Results For Yourself!
Pure Mixed Martial Arts is waiting to help YOU become the best you can be. Our Teen and Adult Martial Arts program is the most thorough and effective in the Rockaway area, and we can't wait to prove it! Fill out the form on your screen and sign up today!
Simply fill out the short form on your screen to learn more!