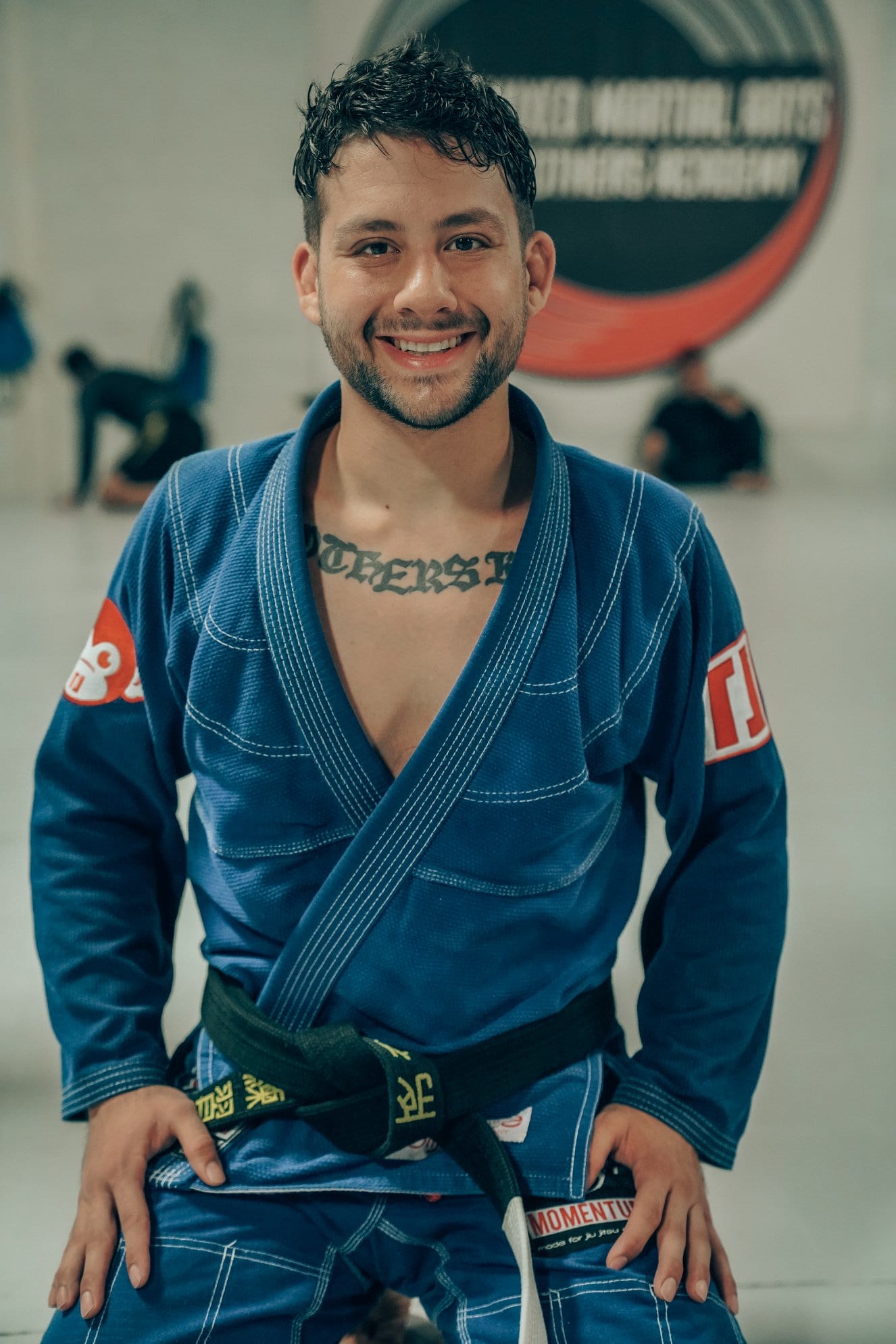 Mikey Main
Mikey began training Jiu Jitsu at age 15 and quickly became known for his unparalleled technique and virtuosity. He rapidly began winning on the local and regional competition circuit and by his early 20s, was competing against the best in the world on the highest level professional stages, including two times for the Eddie Bravo Invitational, the Abu Dhabi World Pro American Trials, the No-Gi Pan American Championships, The Good Fight New York Open at Blackbelt and the Renzo Gracie Invitational. Based on his natural athletic ability, Mikey also earned a 2-0 MMA record, having submitted one opponent two weight classes up in only 21 seconds.
Today, at age 32, Mikey is a world class, 2nd Degree Brazilian Jiu Jitsu Black Belt through the famed Renzo Gracie lineage and co-owner of Pure MMA, one of the most influential academies in the Jiu Jitsu sector. He is known to be one of the best instructors and coaches in the region for his ability to effectively convey technique and strategy in Jiu Jitsu for practitioners at all levels.

In addition to his many accomplishments as a martial artist, Mikey is a serial entrepreneur with, in addition to being a founder of Pure MMA, multiple successful businesses focused on health and wellness.